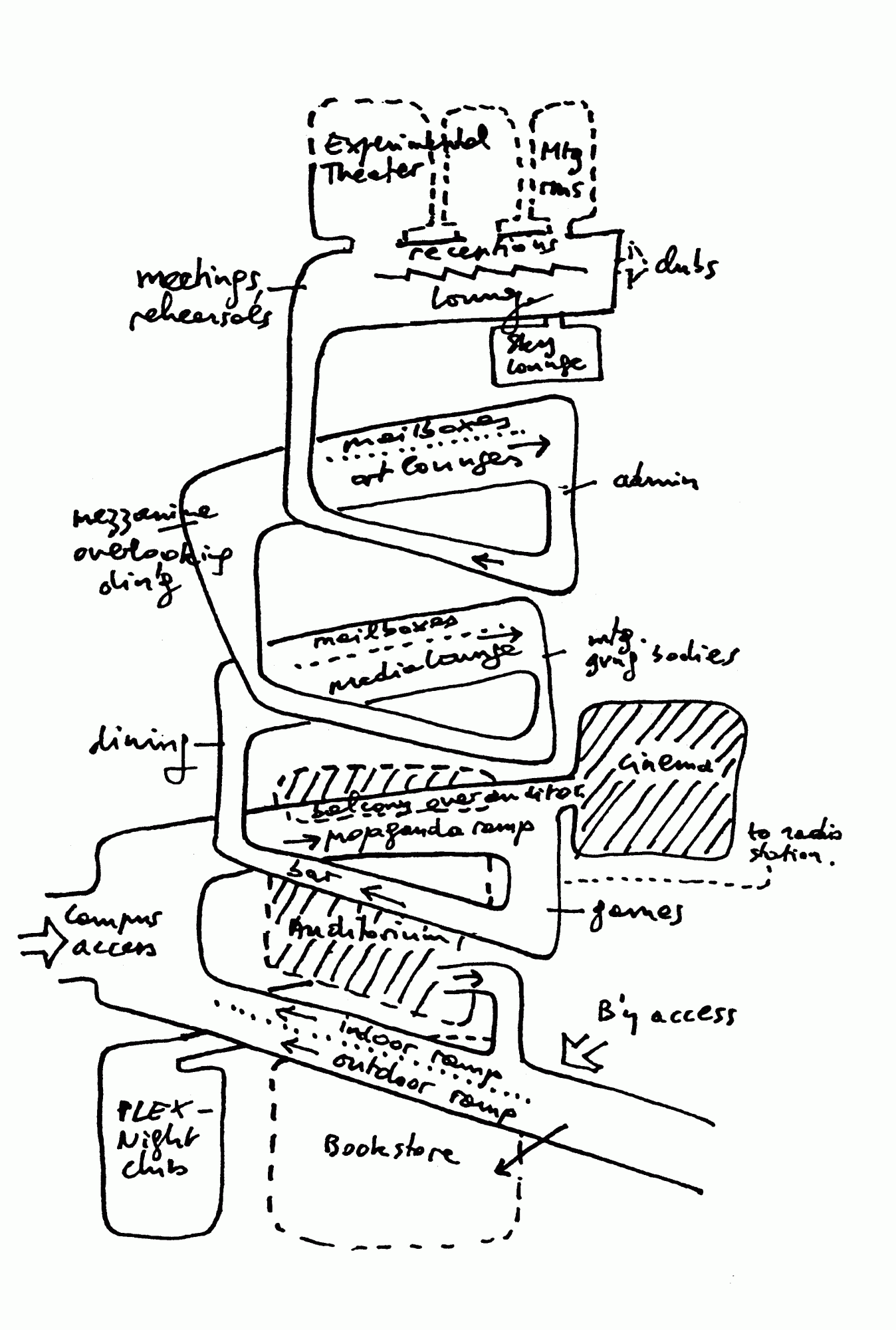 A NEW VISION
The goal of the new student center was to create a space that would facilitate informal interactions, while also serving as an anchor for campus business and activities of all types.
Lerner Hall was designed by Bernard Tschumi, who also served as the Dean of the Columbia University Graduate School of Architecture, Planning and Preservation.
The building is named for Alfred J. Lerner CC'55.
The architecturally renowned Alfred Lerner Hall Student Center opened its doors in 1999.
Architectural sketch courtesy of Bernard Tschumi Architects.
Construction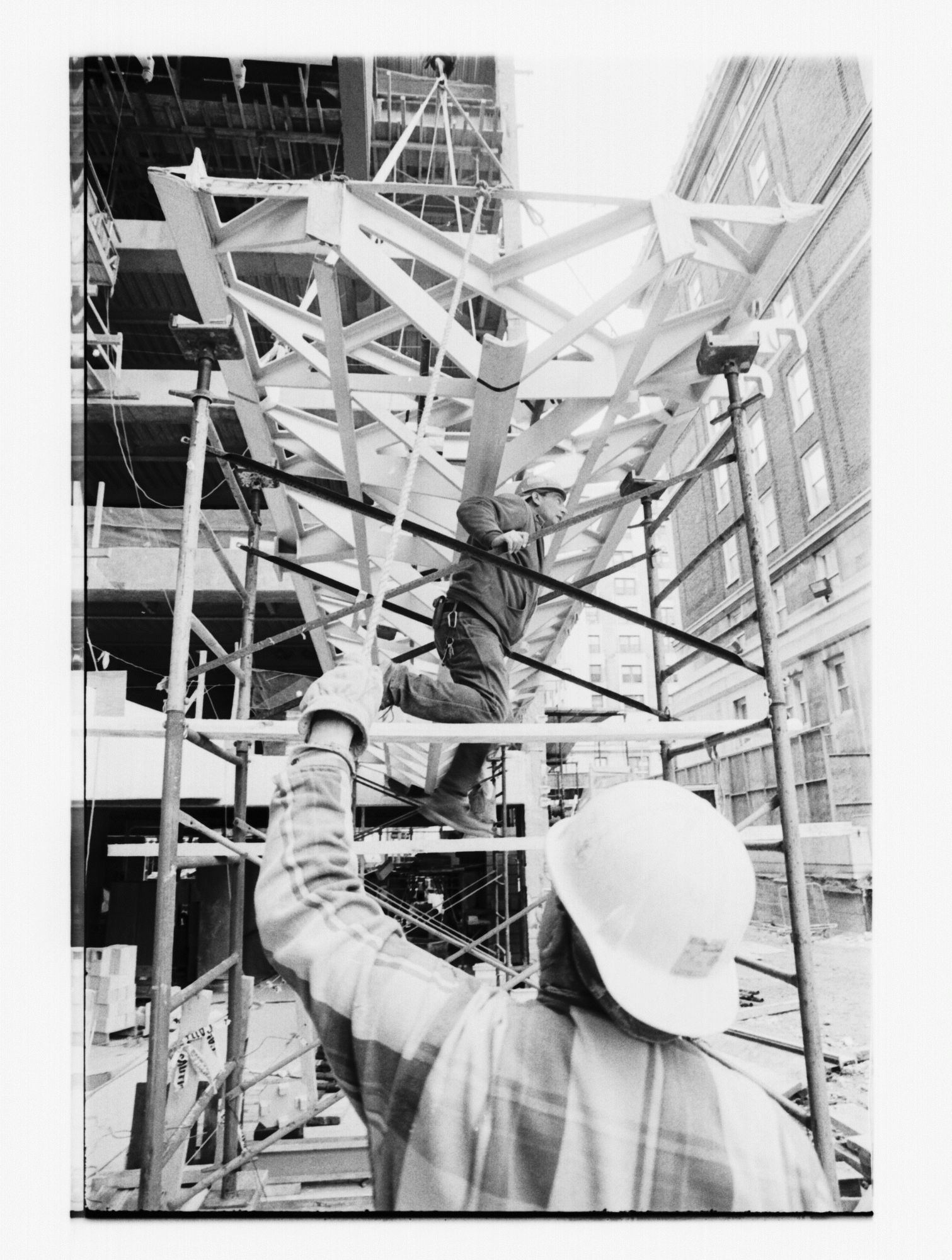 The building was constructed from 1996 to 1999. Its 250,000 square feet of meeting, performance, and social space put the project at a total cost of approximately $85 million.
Photo courtesy of Columbia University Archives.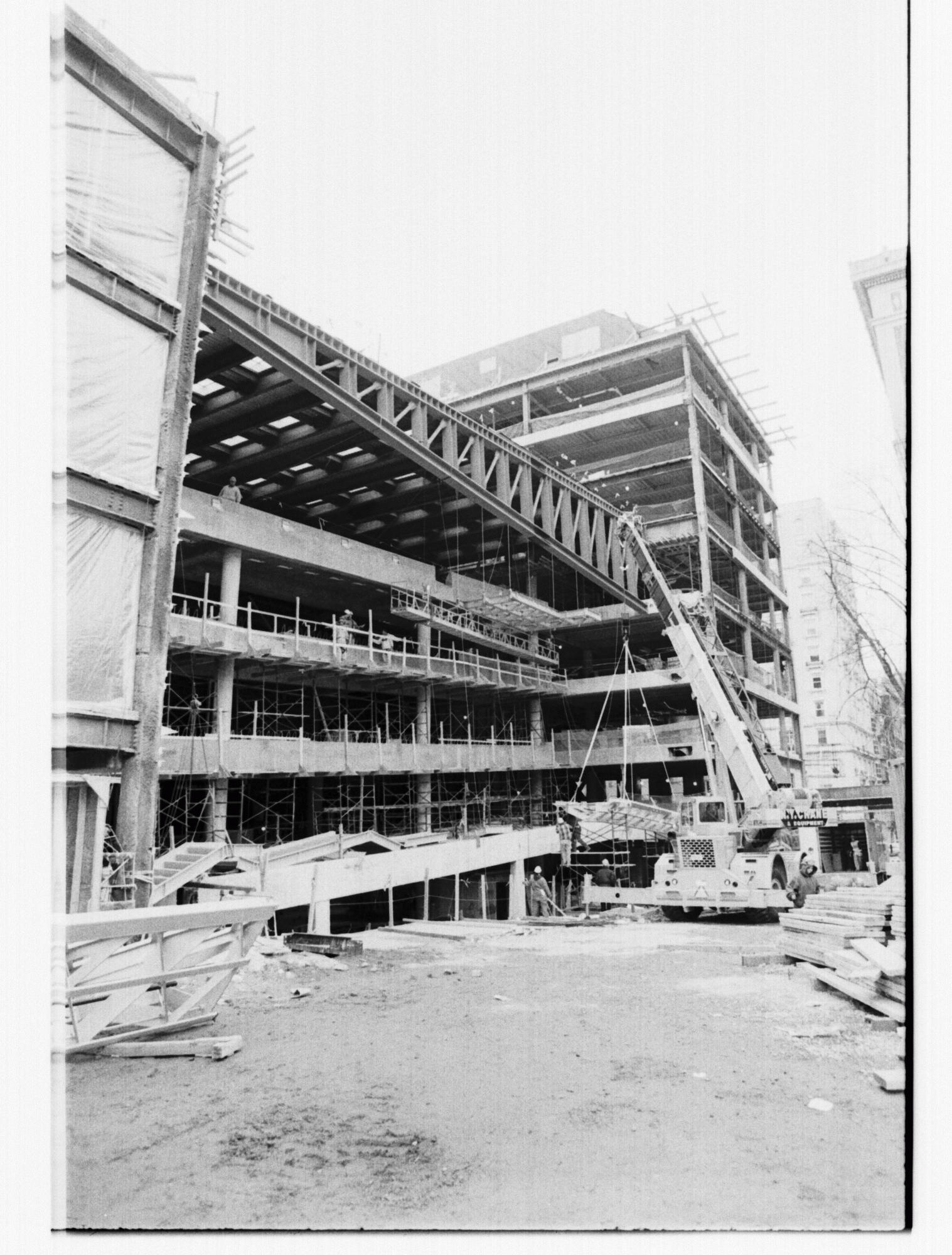 The building production was implemented by Bernard Tschumi Architects and Gruzen Samton Associated Architects, with contributions from Severud Associates, Ove Arup & Partners (New York), and Hugh Dutton (HAD) Paris.
Photo courtesy of Columbia University Archives.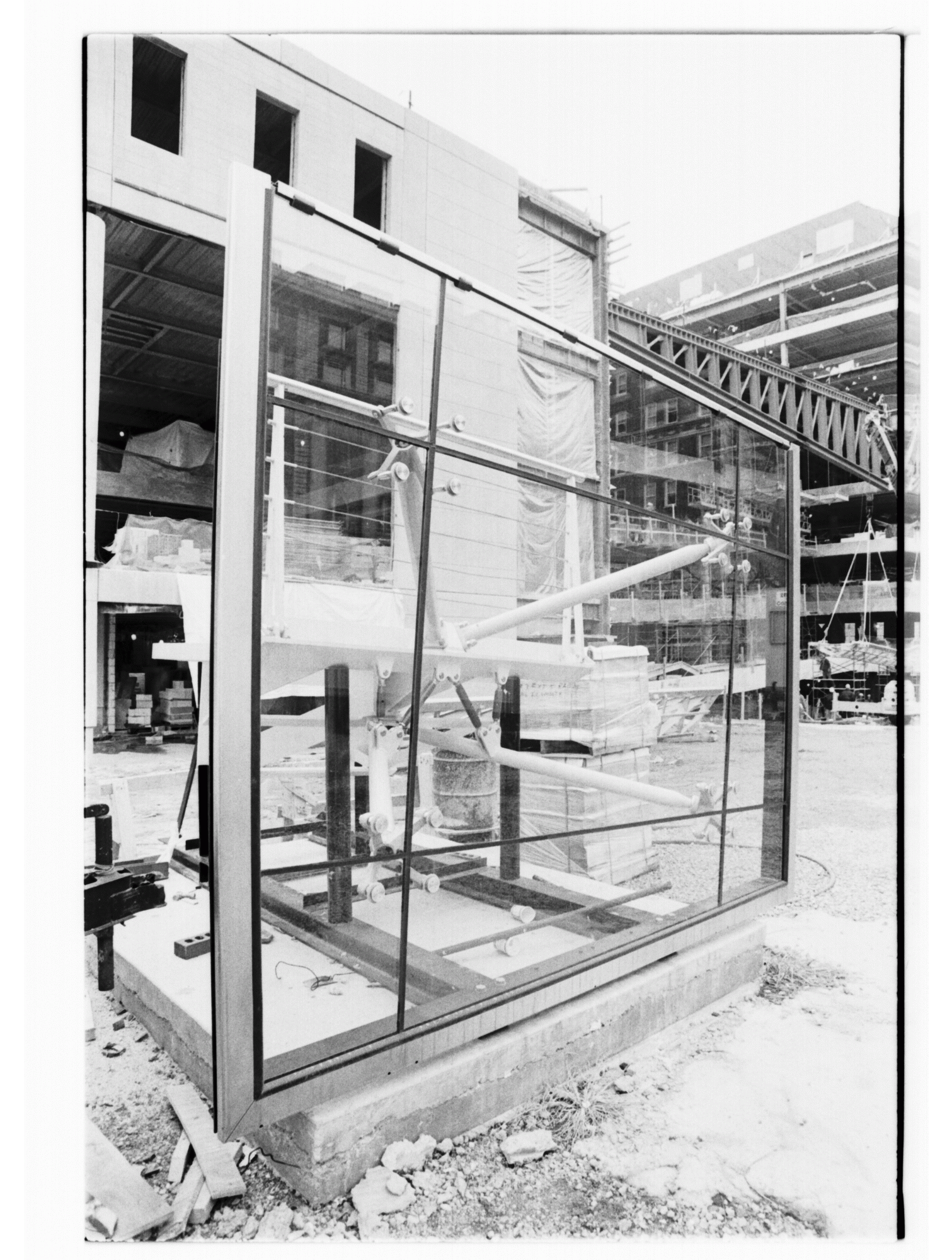 The 5,600-square-foot glass campus facade embodies the central themes for the building: accessibility, visibility, and an open, welcoming space in which students could interact both spontaneously and intentionally.
Photo courtesy of Columbia University Archives.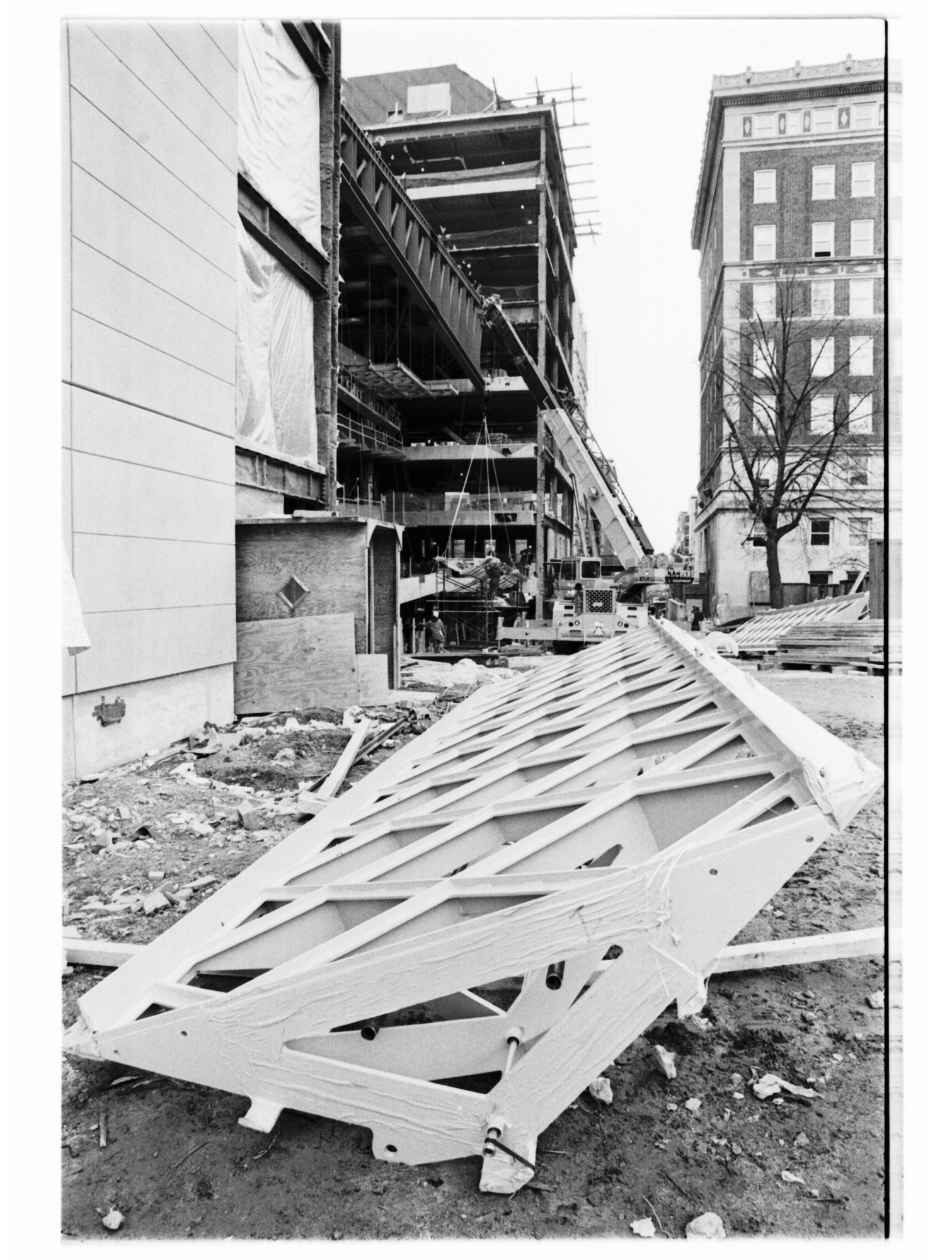 "At Columbia, it was the system of ramps and the point-fixing of the very light glass structure. We wanted to bring the maximum amount of light into the building itself. But again, movement is what defines space." -Bernard Tschumi on Lerner Hall, www.tschumi.com.
Photo courtesy of Columbia University Archives.
The Main Event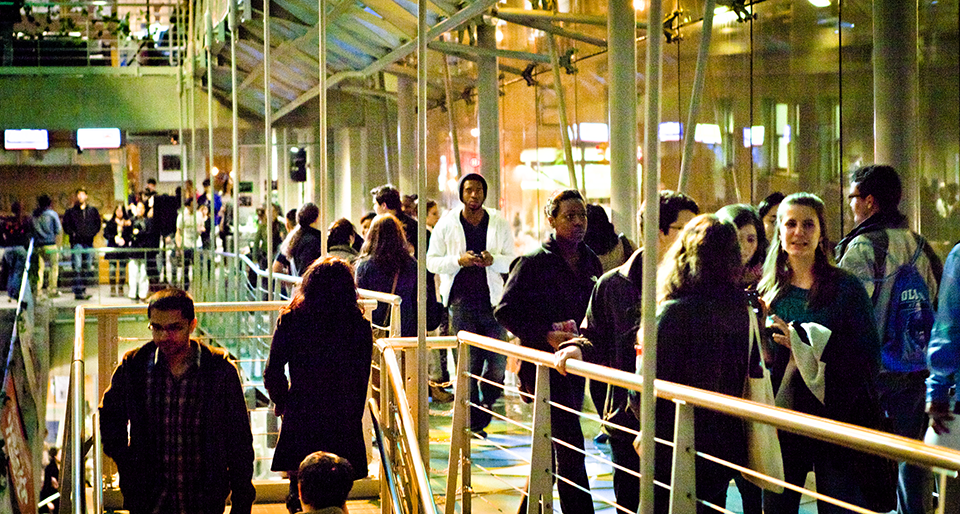 Today, the building contains open social space, a diverse offering of meeting, rehearsal, and performance spaces, computer rooms, a two-story dining hall, a cafe, a sky-lit gallery and exhibition space, and more.


A LOOK BACK
Ferris Booth Hall was constructed in the 1950s and served as the student center for nearly 40 years. Ferris Booth Commons, a popular campus eatery, is now located in Lerner Hall and named for the former student center.
Photo courtesy of Columbia University Facilities.